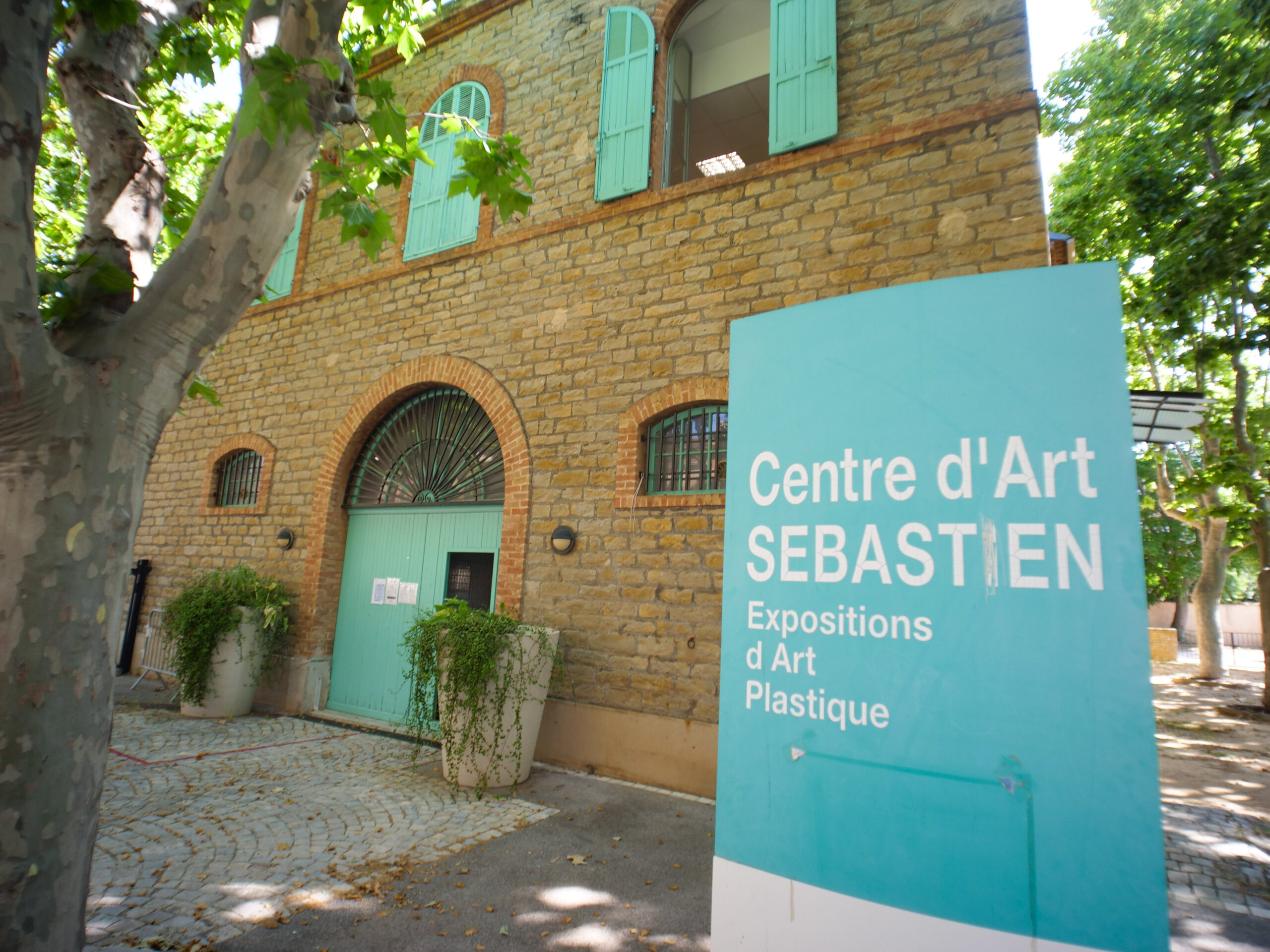 Discover the "Hors cadre" exhibition at the Centre d'Art Sébastien
Hors Cadre exhibition
From 22 October to 17 December
Contemporary drawing 
The 4 artists selected show us how drawing has evolved in recent years.
Far from being just a technique, drawing is now a means of highlighting the fleeting nature of time as it passes.
These 4 artists offer an ode to disappearance:
Pascal Navarro creates drawings that are doomed to disappear because they are sensitive to light,
Nathalie Noé Adam uses activated charcoal dust, symbolising the 1st and final instance of life,
Gilles Balmet, who makes images of landscapes that are not real,
Jean-Jacques Surian depicts a nocturnal Marseille by removing and replacing familiar elements.
The artists
Nathalie Noé Adam 
Born in Luxembourg in 1982, she is a graduate of the Beaux-Arts in Marseille and has a Masters in Fine Arts from the University of Aix-Marseille. Her main medium is drawing, but she also works in printmaking and video. She travels the world in search of plants, drawing inspiration from them to create drawings of endemic plants. The works presented in the "Hors Cadre" exhibition show a volcano from which she draws, always illustrating life itself.
Pascale Navarro
Born in 1973, he is a lecturer in Visual Arts at the University of Aix-Marseille. His artistic work focuses mainly on disappearance, to which he tries to give a form. The work exhibited at the Centre d'Art is a negentropic drawing (in which we try to prevent it from fading). The initial drawing is a monochrome of black dots which, as it is exposed to daylight, gradually reveals itself to reveal a drawing, which itself, if exposed to too much natural light, will eventually disappear.
Gilles Balmet
Born in Grenoble in 1979, he teaches at the Beaux-Arts in Montpellier. His work experiments with ways of creating images that are somewhere between abstraction and landscape representations. The Inked Mountains series on show at the Centre d'Art makes it impossible for viewers to know whether the image they are looking at is an old photograph of a mountain, or a drawing or image created from scratch.
Jean Jacque Surian
A painter from Marseilles born in 1942, we are exhibiting a recent series of drawings in which the painter, usually a follower of very colourful canvases, plunges us here into a darker universe where black is given pride of place. We'll be looking at images of Marseille's most emblematic landmarks seen at night, with colour used simply to underline the darkness in which the drawing is immersed.
Discover the exhibition with your family
Download the Hors cadre exhibition activity booklet
Practical information
Admission €2 – Children free
Centre d'Art Sébastien
12 Boulevard Jean Jaurès
Open from Wednesday to Sunday
From 10am to 12pm and from 2pm to 6pm