Discover the seabed of the Calanque of Port d'Alon
On vacation, enjoy moments of discovery, take part in the activity of aquatic walk accompanied by the discovery of the marine and coastal environment of the Provençal coast.
Evolve in small groups, accompanied by a state-trained, specifically trained instructor. With an eco-guide of the sea, you will be initiated (if necessary) to the use of the equipment (palm, mask, snorkel and combination) then will be able to go to the sensory meeting (visual, tactile, …) of the species and the Calanque of Port d'Alon.
Beyond knowledge about biodiversity, notions of respect for nature and changes in behavior are transmitted during this activity.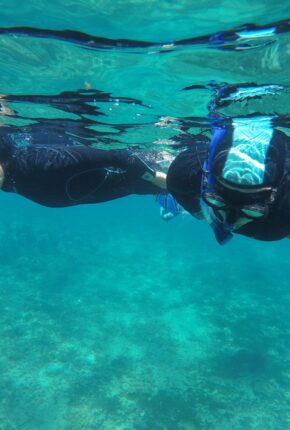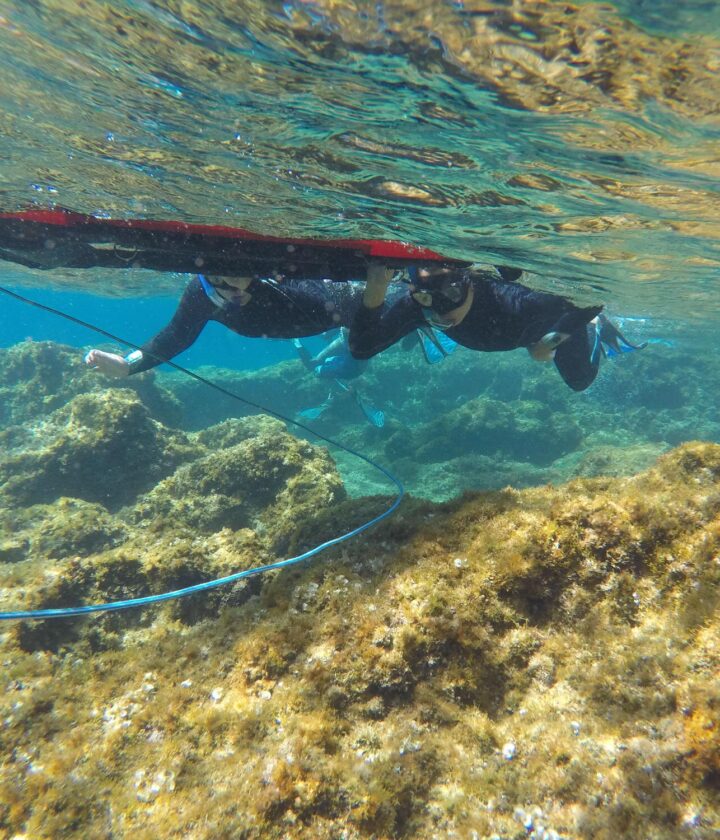 Open from 08/07 au 06/09 from 9.30 am to 17.00 pm except holidays.
Closed Saturday and Sunday.
Departure from Calanque de Port d'Alon at 9.30 am and  13.30 pm.
Tarifs
Adult : from 27 €
Children (16 ans) : from 24 €
Cpie Atelier Bleu
Calanque de Port d'Alon
83270 Saint-Cyr-sur-Mer
04 42 08 07 67
atelierbleu@cpie-coteprovencale.fr / https://www.cpie-coteprovencale.or