Enhancement of the archaeological site of Tauroentum
The archaeological site of Tauroentum
The site includes the remains of an important Roman maritime villa located in a place called Les Baumelles, in the district of Les Lecques in Saint-Cyr-sur-Mer, which have been classified as Historic Monuments since 1926. This villa seems to have been occupied from the 1st to the 4th century AD. Its legendary origins place it on the site of the ancient city of Tauroentum. The remains of the seaside villa extend over a large part of the Madrague enclosure's grounds.
The Communauté d'Agglomération Sud-Sainte-Baume, in conjunction with the Association des Amis du Musée de Tauroentum, which has managed the site since the late 1920s, was commissioned by the Commune of Saint-Cyr-sur-Mer, the owner of the land, to launch the project to enhance the archaeological site of Tauroentum.
The project designed by the Matonti A. & P. agency concerns in part new construction (extension) and the renovation of existing buildings, and in part the enhancement of the archaeological remains and the external development of the site:
The fitting out of the building necessary for the reception of the public,
The consolidation, protection and restoration of part of the historic remains, including the creation of a canopy over the remains of the tile kiln.
The external development of the site: the pedestrian walkways, the green theatre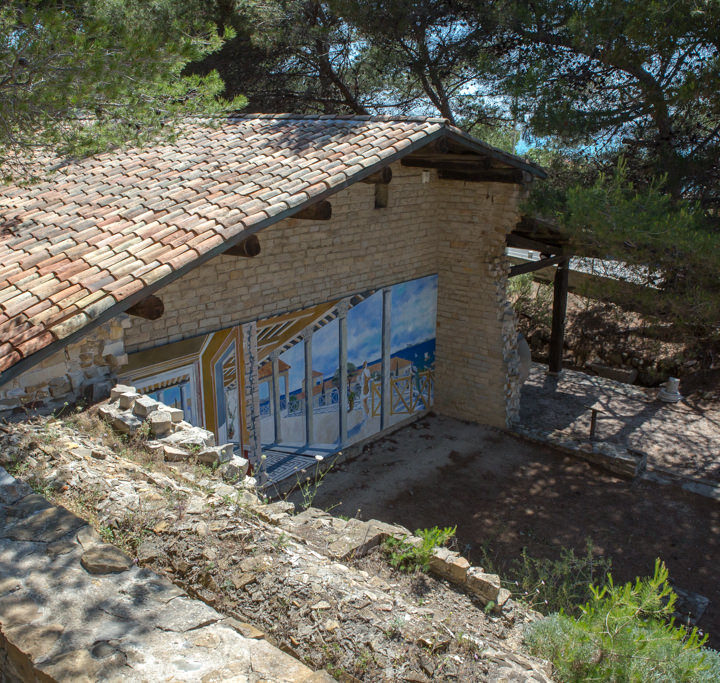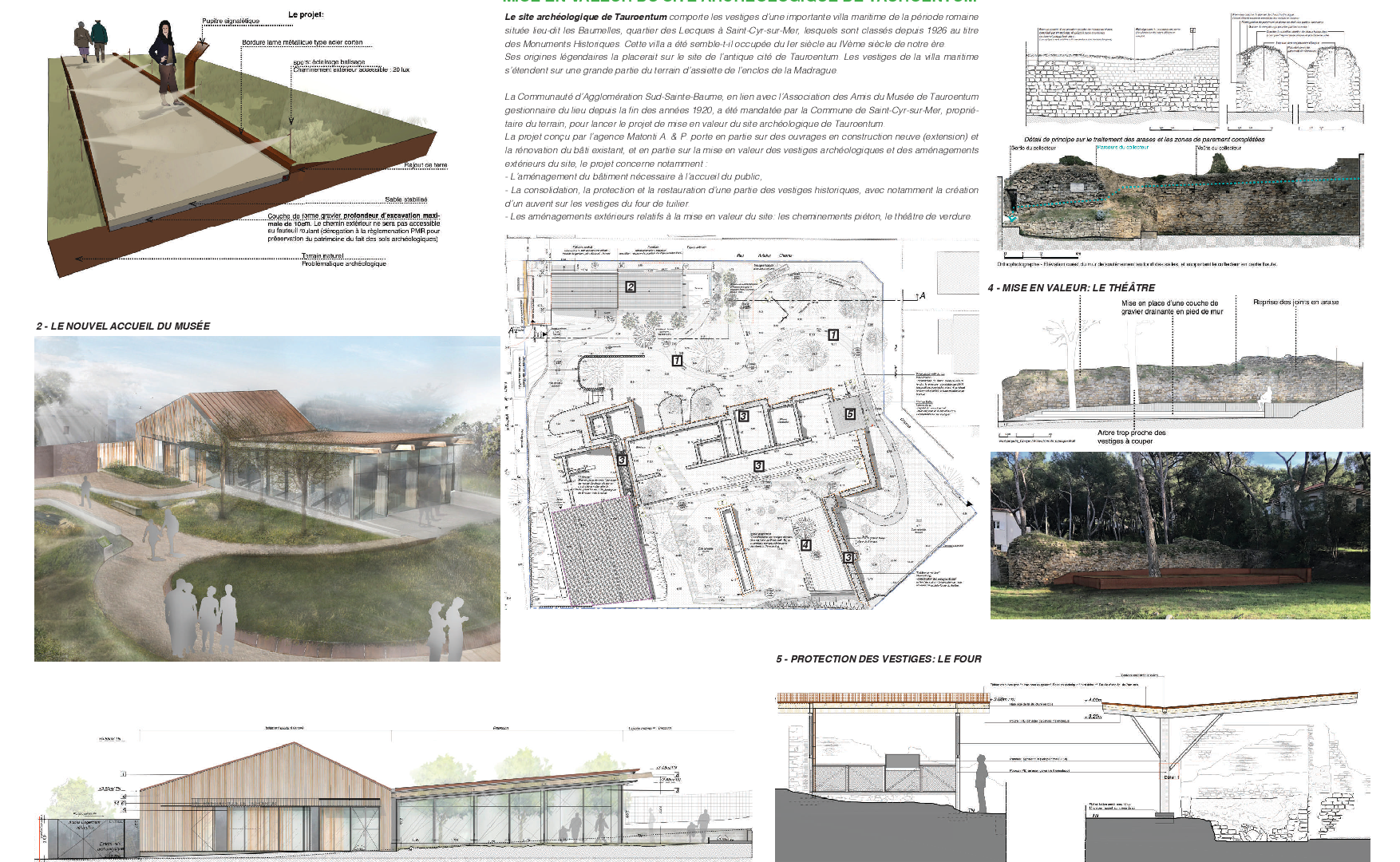 Classified since 1926 as a historical monument,

The archaeological site of Tauroentum is a very rare site in the region with the remains of an important Maritima villa. This in situ museum is organised around three rooms with superb mosaics and houses an important collection of objects: amphorae, coins, glassware and a remarkable collection of various forms of burials. In 2022, the site will be closed all year round, and will undergo a major renovation that will include the fitting out of the public building, the consolidation, protection and restoration of some of the remains, as well as the enhancement of the outdoor facilities, the pedestrian path and the green theatre.
Find out more about the Tauroentum Museum and enjoy the virtual tour