Screening of the film "Zarmas" by Cédric Tassan at the Casino cinema
Book for the screening of the film Lenana
Friday 8 December
at the Cinema Casino
Zarmas, un film de Cédric Tassan
Durée : 120 min –
QA few words from Cédric Tassan:
" Since my first solo adventure in Kyrgyzstan in August 2021, several things have happened inside me: I literally fell in love with Central Asia. I knew I would be coming back. Since then, I've honoured that commitment.  the solo adventure turned out to be the experience I wanted to have above all else. I've done it again!" and above all, I've totally focused my achievements. I had the feeling that going to the ends of the earth just to bring back beautiful images of cycling, for purely personal and sometimes very narcissistic reasons, was no longer enough.
I wanted to share my experience, my vision of the world based on openness to others, meeting new people, discovering new cultures, tolerance and sometimes the difficulties experienced by the local populations. And I wanted the bicycle to be the perfect tool for these journeys, without becoming the centre of the world. In short, these documentaries should carry a real message that can touch everyone and make us think about our relationship with nature and with others.
It was with this in mind that I set off for Uzbekistan this spring, and the story of my adventure is resolutely focused on the Uzbeks and understanding a particularly interesting phenomenon: the counter-rural exodus. The fact that Uzbeks are not like other inhabitants of the world, wanting to flee the mountains to cram themselves into the city.
Here is the trailer for my next film, ZARMAS, about my adventure in Uzbekistan".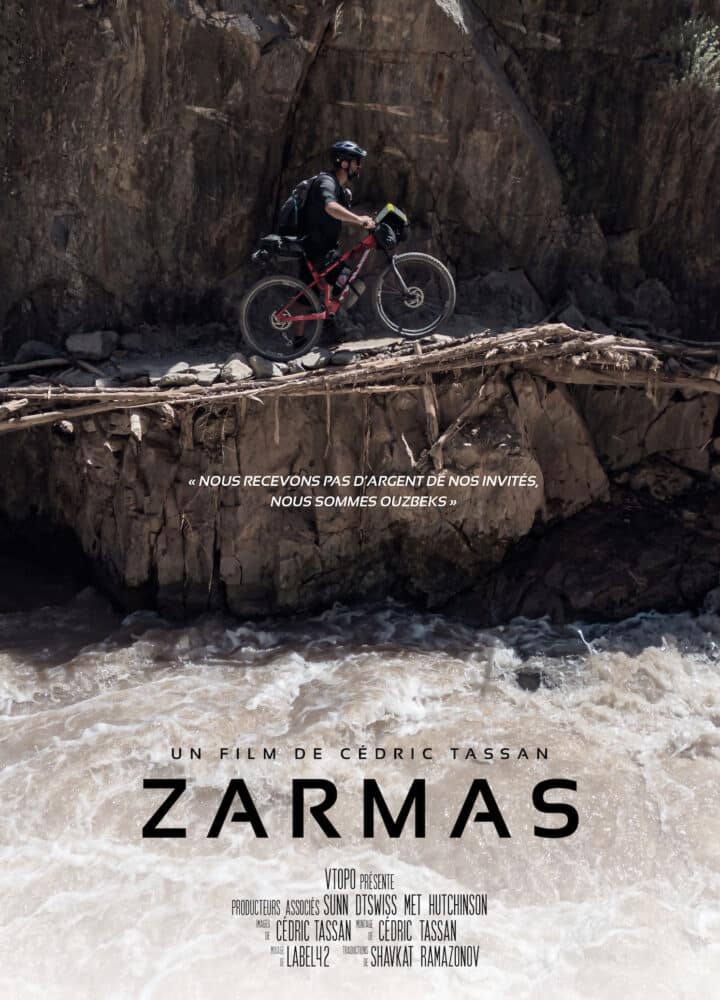 RATE / adult : 2€ – Free for children under 18