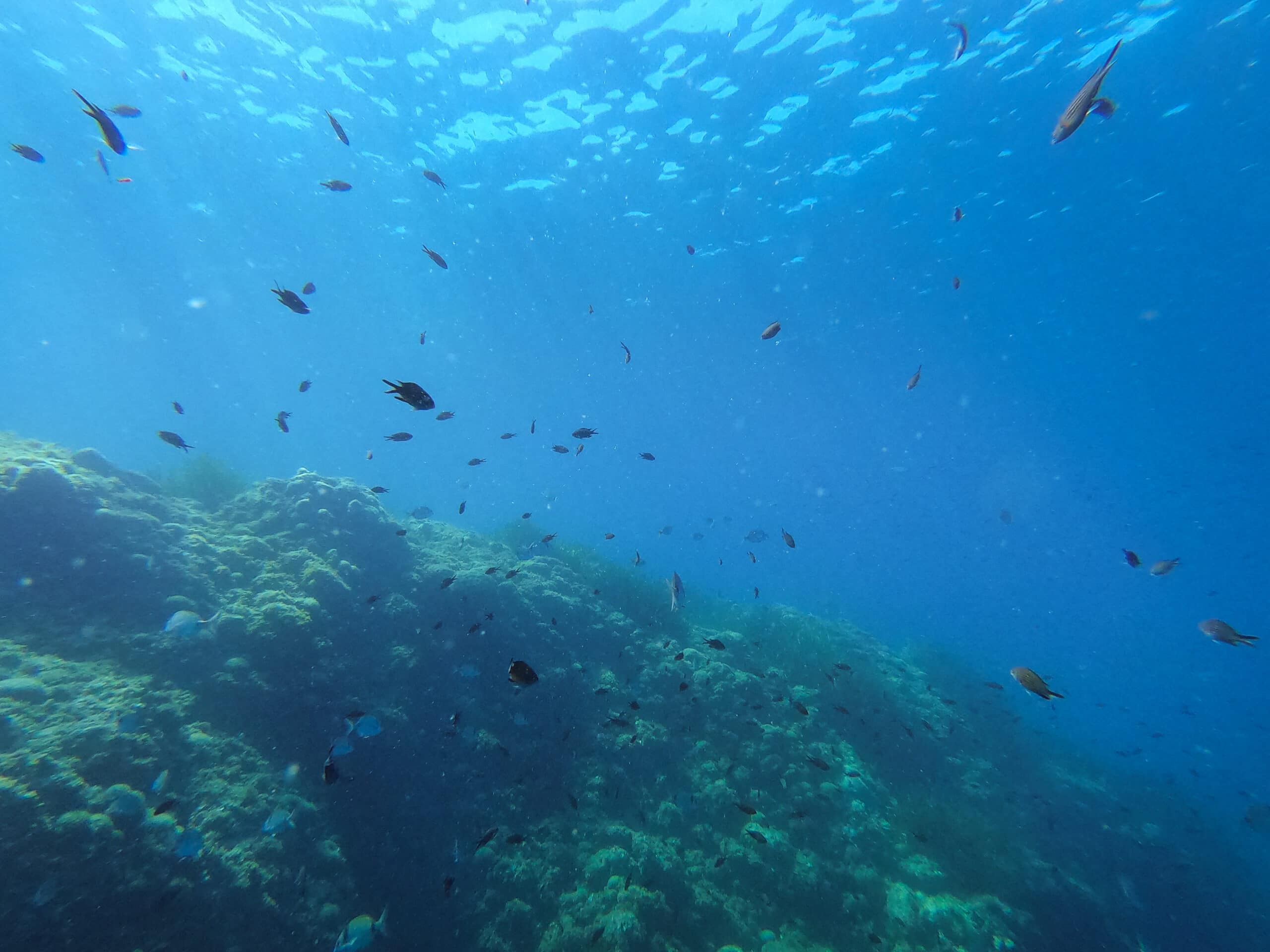 Dive in Saint-Cyr-sur-Mer
Discover the Mediterranean seabed and find all the useful information to discover diving during your stay in Saint-Cyr-sur-Mer in the Var.
Silence and the infinitely blue
Who has never dreamt of discovering the underwater world?
Experienced divers or beginners… as a family, alone or in a group, during your stay in Saint-Cyr-sur-Mer, explore the rich natural heritage of our destination and its incredible diving sites. Yellow anemones, sponges, aeroplane wrecks, barracudas or dentex are all found in the blue of our Mediterranean Sea… To know everything about diving in Saint-Cyr-sur-Mer, it's here!
I take my mask, my fins and my snorkel
Apnea, snorkeling or scuba diving, baptisms, training courses or explorations, discover a selection of underwater activities of all levels to practice without moderation.
Diving sites from Saint-Cyr-sur-Mer
Have you ever seen a plane wreck?
You may not know it, but the Var is full of exceptional diving sites. Are you wondering where to dive in Saint-Cyr-sur-Mer? From the wreck of the P38 Lightning to the sec d'Alon, here is the list of diving sites and superb underwater bottoms to discover around Saint-Cyr-sur-Mer.
Joan, Camille and Chloé from the Tourist Office team have done a first dive. 
Here is their feedback…
We put our head under water …
And put on a wetsuit.
A good breath of sea air and the water that touches us…
On board the Aquanaute, fully equipped, we head for the site where our first dive will take place. Other more experienced divers accompany us but their level allows them to explore.
Only a few minutes by boat from the New Port of Les Lecques, the excitement rises, but we have been perfectly briefed by the instructors before leaving the port.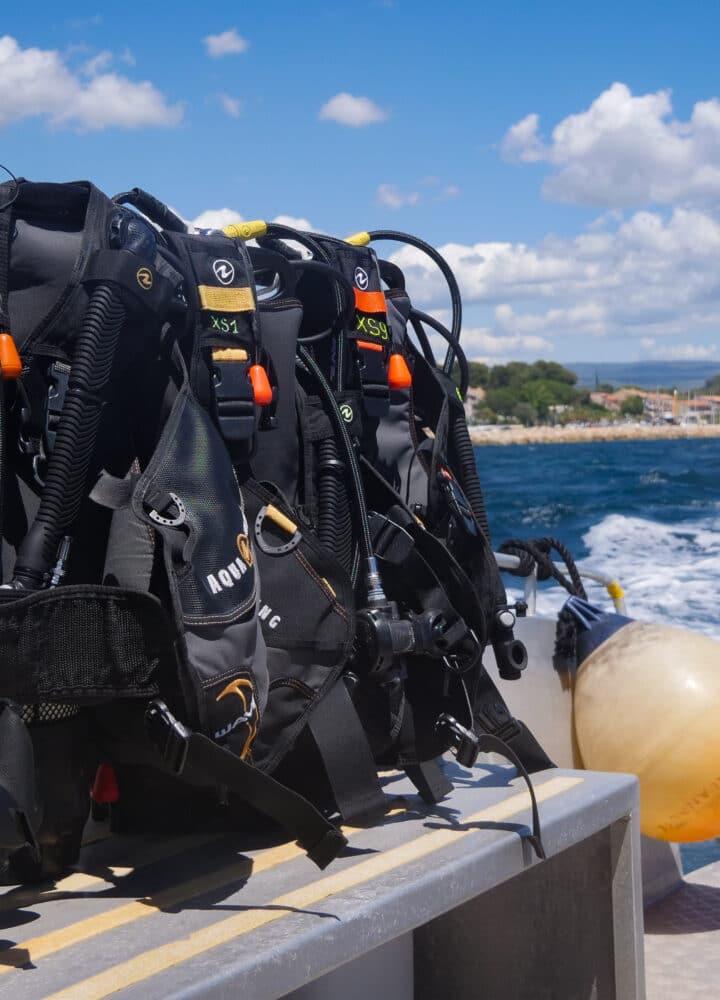 Each of us in turn, always accompanied by our instructor
Not bad at all! We touched a sea urchin.
How incredible is life underwater!  We had the chance to admire hundreds of fish with surprising colours! Starfish, coral and octopus, we contemplated the beauty and density of the fauna and flora of our underwater world. An experience to live at least once in a lifetime!
Discover diving in the clubs of Saint-Cyr-sur-Mer
How to organise your diving holiday in a club in Saint-Cyr-sur-Mer? Here is a selection of good addresses and professionals who are passionate about the underwater world.
The most beautiful diving photos in Saint-Cyr-sur-Mer
Pour connaître toutes les activités Nautiques de Saint-Cyr-sur-Mer