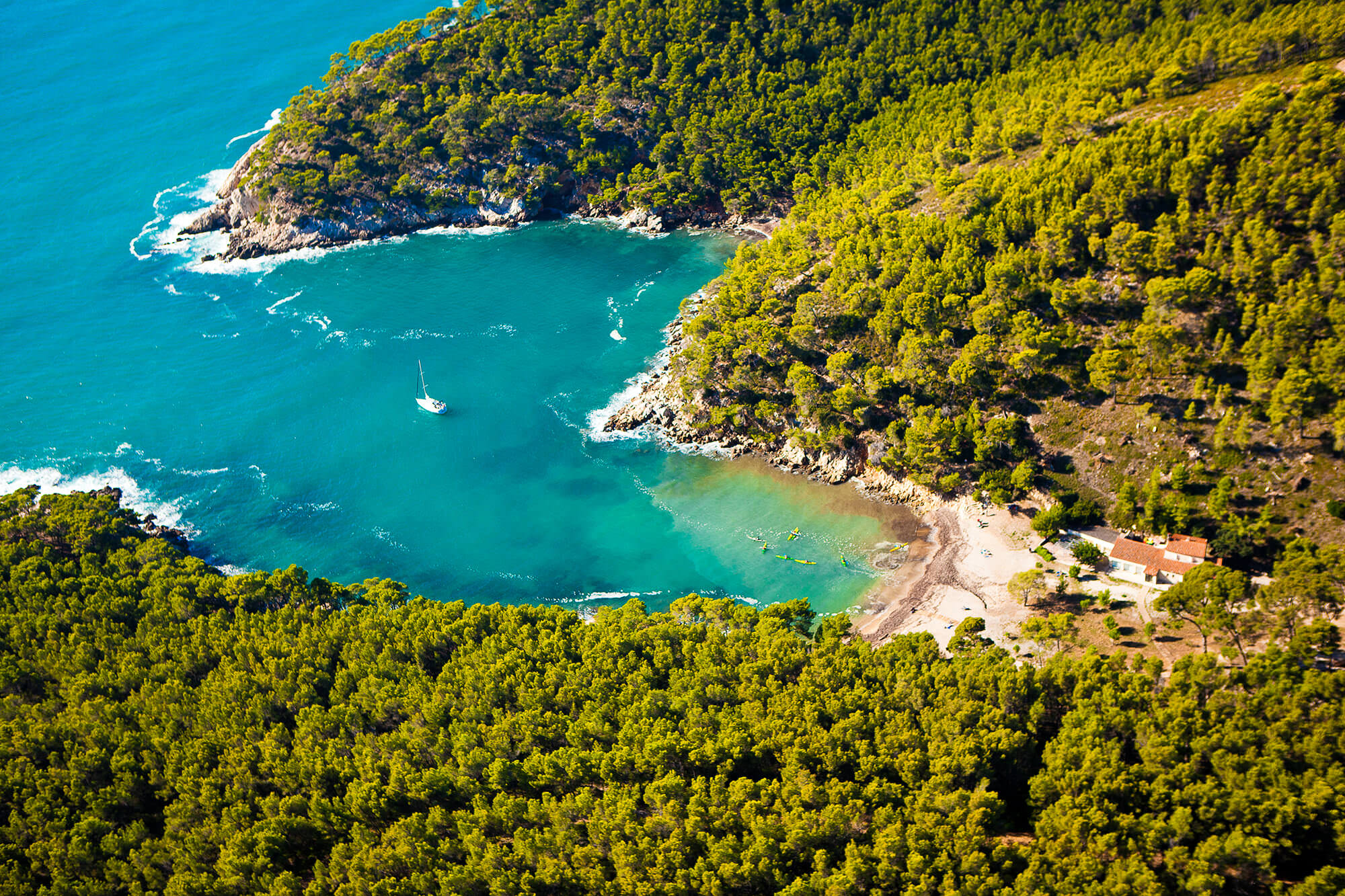 Beaches
Stretched out on a fine sandy beach or enjoying the isolation of an intimate creek, whether you want to laze around or prefer to get active, the choice is yours. From family spots with facilities to secret and wild sites, you will love the variety of Saint-Cyr-sur-Mer's beaches. As well as being a place for leisure and relaxation, the beach also provides a wonderful playground, thanks to the array of sports and nautical activities offered in Saint-Cyr-sur-Mer. So make sure you come along and enjoy them as part of your perfect holiday experience!
Fine sandy beaches: les Lecques
and la Madrague
Calling all master builders!
The whole family will love making sand castles here!
Well-equipped and lively, the beaches at Les Lecques and La Madrague offer every convenience within immediate proximity. Young children can play at being pirates on the playgrounds or splash around in the water, older ones can learn to surf or discover stand-up paddleboarding, while you kick back and work on your tan.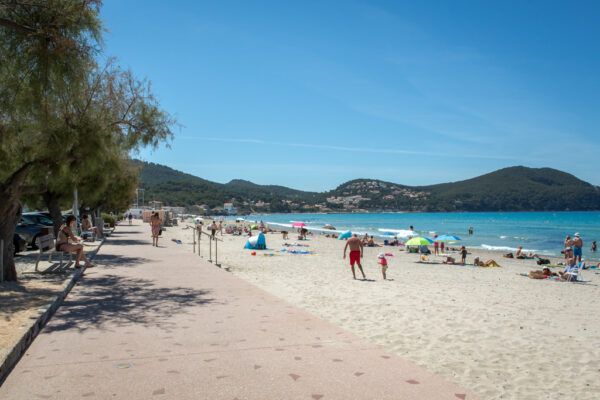 Don't miss out
Book your nautical activity, windsurfing, jet skiing, parasailing, water skiing, or any other thrills you may wish to experience during your stay! There's certainly no lack of choice! Whether you're an occasional player or a hardcore athlete, get out there and do it!
Or do you prefer to take things easy? Or even do nothing at all?
Fans of relaxing in the shade of a parasol, enjoying food and drink right next to the water, will find exactly what they're looking for at the bathing establishments on Les Lecques beach, open from April to October.
Let yourself go, you're on holiday!
Creeks and inlets
Laze around in the tranquil cocoon of a hidden creek, and finish this summer's bestseller to the sound of cicadas on a pebble beach washed by the turquoise sea. Walk to the discreet Reinette from La Madrague port or make your way to Port d'Alon creek along a colourful path: these superb beaches are well worth the detour.
And no more sand between your toes!
Your only objectives are relaxation and tranquillity!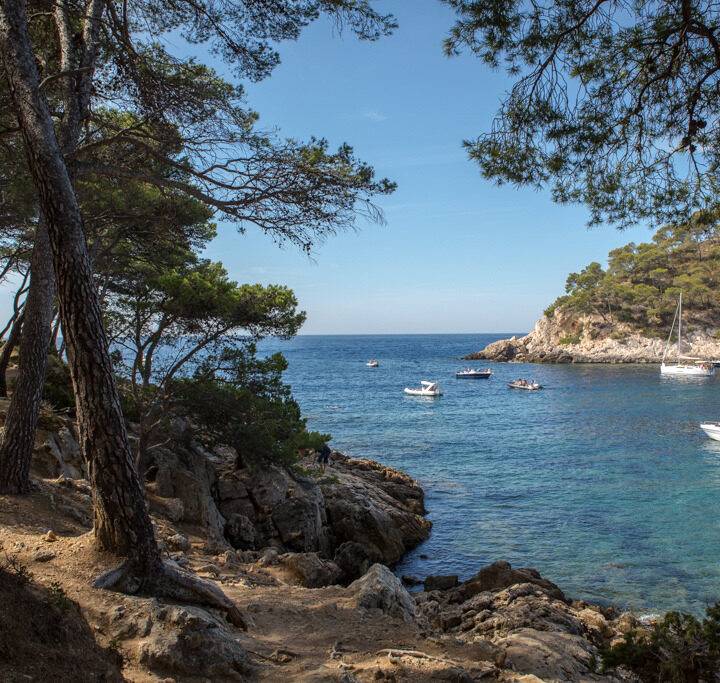 Discover the most beautiful beaches of Saint-Cyr-sur-Mer!