This field is for validation purposes and should be left unchanged.
Château la Noblesse
Location address
1685 Chemin de l'Argile, 83740 La Cadière-d'Azur, France
83740
La Cadière-d'Azur
Description
The vineyard extends over 14 hectares in one piece, exposed to the rising sun.
Producers for several generations, Henri & after his daughter Agnès, are passionate winemakers.
WINES
For sale at the vineyarc : there are rosé & white wine of the year & different vintage of red wine (4 minimum), which will allow to have wines ready to taste or wines to keep.
Red wines will improve with time, they have aromas of licorice, morello cherry and blackcurrant. After 10 years of care, they'll havearomas of leather, undergrowth, truffle and liquorice.

VISIT & WINE-TASTING :
*On appointment, visit of the cellar with personalized and commented explanations, tasting of the AOP Bandol wines of the production, in the vaulted cellar of the XVIII °, thanks to a screen-printed glass to take away worth 4 €
*Children's area (board games, books, coloring...)
*Reception of groups : only with an appointment. Call the chateau to know reception arrangements.
*Parking-car : 10 spaces
*Bus parking : 1 space
Labels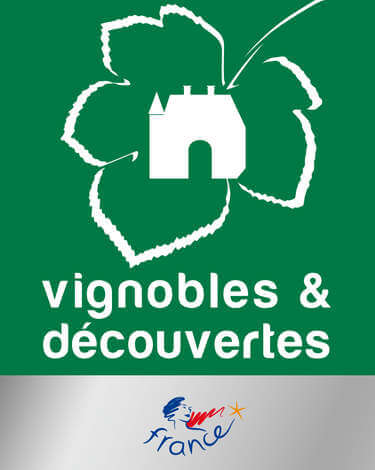 Vignobles et Découvertes
Equipments and services
Car park
Private parking
Sales on site
Guided tours
Online shop
Click & Collect