The Iles d'or : Porquerolles / le levant / Port Cros
Just a few minutes from Saint-Cyr-sur-Mer, you can explore the Iles d'Or (Golden Islands): Porquerolles and its heavenly beaches, Le Levant, a naturists' paradise, or Port Cros, the first national marine park.
To find out more about the Iles d'Or click here.
© Hyeres tourisme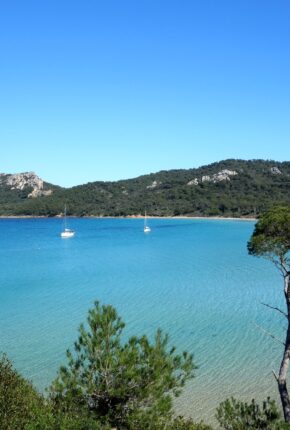 Visit the island of Porquerolles during your holidays in Saint-Cyr-sur-Mer
Discover the island of Porquerolles, the largest of the 3 golden islands, departing from the Port of Bandol (10km) with the Atlantide boat
After a one-and-a-half-hour cruise along the Provençal shores, enjoy a 6-hour stopover on the island. Turquoise water and fine sand on the program.